Updated: August 21, 2020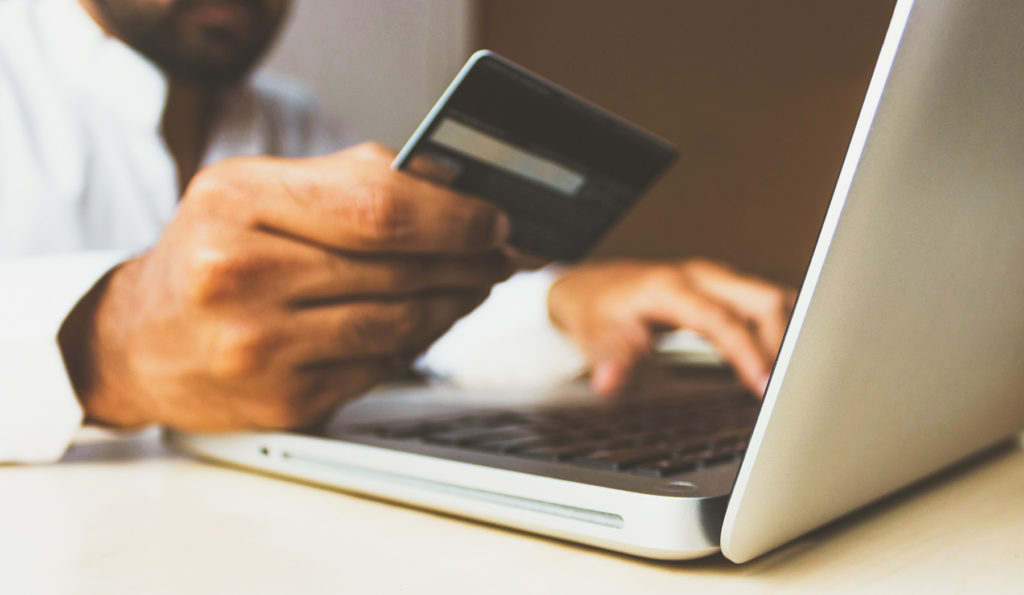 This article addresses what a Credit Report and Credit score are, how to get your credit report as well as what to do if you do not have one!
Recently, USCIS introduced a new form, Form I-944, Declaration of Self-Sufficiency. This Form is extensive and includes many different components used to determine the likelihood of an applicant becoming a public charge, or in other words, relying on the US government for financial support. One of these components is the credit report and score requirements.
USCIS will review the applicant's U.S credit report and credit score to help determine whether or not they are at a high risk of becoming a public charge. Being deemed a high risk of becoming a public charge could increase the chances that your application will be denied. 
Understanding Credit Reports and Credit Scores
Credit Report
A credit report is a record of an individual's history managing and repaying their debt. It contains a wide variety of information, including, but not limited to:
Personal Information: Name, address, employment history, etc.
Accounts: Open accounts, closed accounts (like paid-off loans and credit card amounts) from the previous 10 years
Inquiries: Applications for new credit (like a credit card) and credit checks,
Public Records: Bankruptcy record. Only included in some reports.
Credit files are "living" documents in the sense that they are constantly being updated with the most recent information.
Credit reports are used to create an individual's credit score. This report and the credit score work together to help lenders or other entities determine if an individual is "credit-worthy" based on their history of debt management and repayment.
For more information on credit reports, check out this webpage. 
Credit Score
A credit score is a 3-digit number ranging from 300-850 that summarizes the historical credit information on the credit report. It is used to indicate the likelihood that a person will become delinquent on a loan or a credit obligation. The lower a credit score the lower a person's perceived credit worthiness. Higher scores are better as they indicate better credit management and repayment.
Obtaining your Credit Report
Credit reports can be obtained once a year under the Fair Credit Reporting Act from each one of the three credit reporting agencies for free. Applicants are only required to provide one credit report from any of the three nationwide credit reporting agencies, Equifax, Experian, and TransUnion. See https://www.usa.gov/credit-reports for more information.
Requesting Your Free Credit Report:
Online:
Visit AnnualCreditReport.com
By Phone:
Call 1-877-322-8228. For TTY service, call 711 and ask the relay operator for 1-800-821-7232.
By Mail:
Complete the Annual Credit Report Request Form (PDF, Download Adobe Reader) and mail it to:
Annual Credit Report Request Service
PO Box 105281
Atlanta, GA 30348-5281
Credit Report Errors
Sometimes credit reports have errors. If this is the case, the applicant should provide evidence from their chosen credit reporting agency that demonstrates that the error has been reported and that the error has either been resolved or is under investigation.
Additionally, if there is any negative credit history in the report such as delinquent accounts, debt collections, tax liens, foreclosures, etc., the applicant may provide an explanation in the designated areas on Form I-944.
What to do if you do not have a Credit Report
Some applicants may not have a US credit report or credit score. This is often because they either do not have a Social Security Number (SSN) which is required to sign up to get a credit report or they have not used credit while in the United States. If an applicant does NOT have a credit report or credit score, they should include alternative documents such as evidence of continued bill payment. Additionally, applicants can also try to include a letter from one of the three credit reporting agencies listed previously stating that they have no credit score.
Getting a Letter from one of the three credit reporting agencies
Equifax:
In the past, people have been required to fax a letter to Equifax stating that they could not access a Credit Report with their information and asking if Equifax could send them a letter stating that there was no Credit Report available for them. To do so, individuals must first call into Equifax to be given the fax number which they can then use to send the letter. Once Equifax received the faxed letter requesting a statement about a lack of a Credit Report, Equifax mailed them a letter stating the following:
Experian and TransUnion:
At the time this article was written, Transunion and Experian did not appear to offer the same services as Equifax.
What's Next?
The form I-944 asks for a lot of information and requires a lot of documentation and this can add to the stress of the immigration process.
At SimpleCitizen, we handle many of these cases daily and know how to best prepare an application. Our team of experts, along with our partner immigration law firms can ensure that your application is well taken care of. Sign up today to start your green card application.