Article updated: July 22, 2020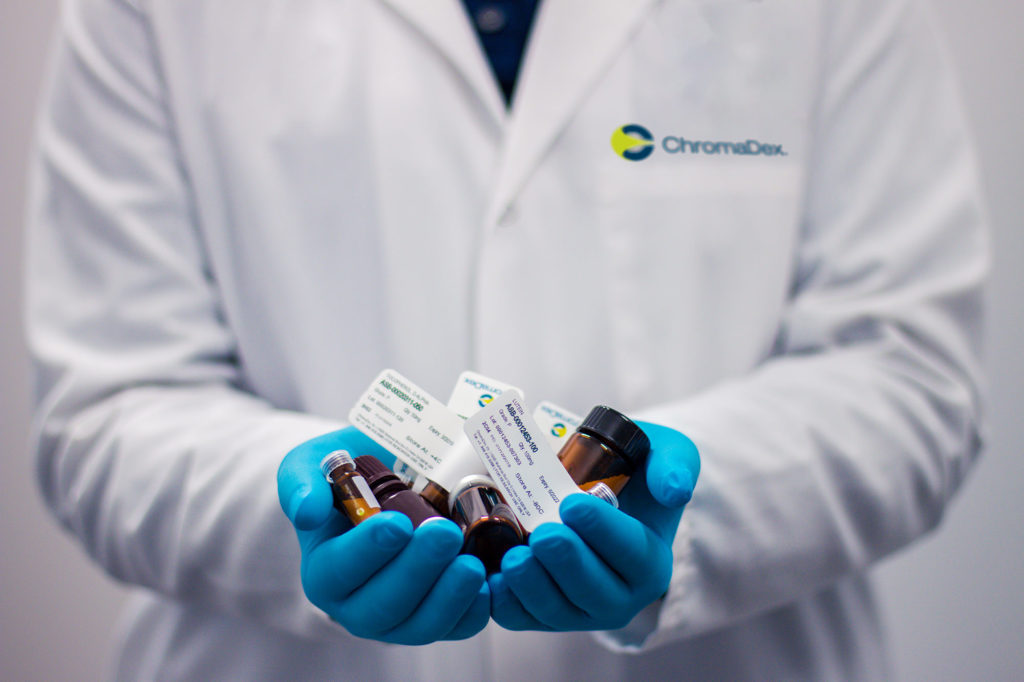 Introduction
On February 24th, 2020, USCIS implemented the inadmissibility on Public Charge Grounds nationwide. 
"Public charge" is described as someone who is likely to become dependent on government assistance. USCIS has always considered "public charge" when determining your status in the U.S. However, under the current Trump administration the public charge rules will be looked at in a different light.
USCIS wants to know how much government assistance you have received in the past and how much assistance you will likely receive. They'll use the information you provide to determine whether you will be considered a "public charge" to the government in the future. If the applicant is deemed likely to become a public charge USCIS could deny their green card petition. USCIS gathers this information with the Form I-944, Declaration of Self-Sufficiency.
Part of the requirement is showing that the applicant has sufficient health insurance as evidence that they will not become dependent on government assistance for medical care or medical insurance purposes. This article helps to explain what these insurance requirements are, the different ways they can be met, the implications of applying without medical insurance, as well as the options available to those without a valid SSN.
Understanding Public Charge and Form I-944
The new public charge law only applies to those applying for a permanent residence (green card) in the United States through a family member or an employer with Form I-485, those who are applying for certain temporary visas abroad, or people applying for an immigrant visa at a consulate abroad based on a family petition or an employment-based petition.
Many people are not affected by public charge rules, including people applying for other types of immigration status, most current permanent residents, and people who do not plan to apply for any immigration benefits. Form I-944 (Declaration of Self-Sufficiency) is filed concurrently with Form I-485 (Adjustment of Status). This applies to both Employment- and Family-based applications for adjustment of status.
Those applying for Permanent Residency from outside the country, undergo a slightly different application process (referred to as Consular Process) as compared to those applying for an Adjustment of Status (I-485) from within the United States. Note that Public Charge considerations apply to those applying via the Consular Process as well. Though there is not a specific form for that process, applicants may still be asked about Public Charge related matters such as medical history and health insurance in their interview. Their answers to these questions will impact whether or not their application will be accepted. For that reason, all applicants–whether those applying from within the country for an Adjustment of Status or those applying from outside the country for admission– should do all they can to reduce the chances that they will be deemed at risk of becoming a public charge. One way to help with this is to get adequate, non-government-subsidized health insurance.
 For more information on public charge, see USCIS Public Charge Fact Sheet.
Health Insurance Requirements
There are a wide variety of factors that dictate whether or not an applicant is deemed a public charge. As previously mentioned, one of these factors is whether or not the applicant has adequate Health Insurance. The absence of health insurance, especially if the individual has pre-existing medical conditions, can be considered a negative factor on a green card application. On the other hand, having unsubsidized private health insurance can serve as a "heavily positive" factor in the public charge test which can serve to help balance out or outweigh other "negative factors".
Acceptable Kinds of Health Insurance
The following are all acceptable or "approved" health insurance types as long as they are valid within 30 days of entry into the United States:
Employer-sponsored coverage
Unsubsidized health plans offered on the individual market
Short-term health policies (must be valid for at least 364 days)
Catastrophic plans
Military medical
The health plan of a family member
Visitor health insurance plan (must be valid for at least 364 days)
Whether or not an individual's health insurance is deemed as being adequate depends largely on any existing or pre-existing medical conditions, especially if these conditions are likely to incur significant costs. Any kind of catastrophic plan, visitor insurance, and short-term plans may not be the best option for those who anticipate having high medical costs as these plans typically only cover costs associated with medical emergencies.
Something else to consider is that not all health insurance is created equal in the eyes of public charge adjudication. Not only do applicants need to make sure they can find affordable options that offer adequate coverage, but they also need to find coverage that is not government-subsidized. When it comes to determining the potential for being a public charge from health insurance information, the most important distinction is between government-subsidized and non-government subsidized health insurance. 
To put things into perspective, having government-subsidized insurance is actually deemed worse than applying with no health insurance at all. Government-subsidized health insurance is categorized as a "strong negative factor" because it suggests that there is a much higher likelihood that the individual will require government-funded support in the future, thus making them at high risk for becoming public charge. Not all government-offered health insurance is subsidized though, so you have the option to shop around!
What to do if you do not have Health Insurance
An absence of health insurance when submitting Form I-944 (Declaration of Self-sufficiency) and Form I-485 (Adjustment of Status) applications is not automatic grounds for the denial of an application. Rather, it will be considered collectively with the other information given on Form I-944, such as medical history and age, to determine whether or not the applicant is determined to be at high risk of becoming a public charge.
However, while the absence of health insurance is not automatic grounds for denial, it does count as a "negative factor" that could increase the likelihood of the application being denied on public charge grounds. This is especially true if the applicant has any serious pre-existing medical conditions. It is a good idea to try and have private health insurance by your interview, especially if you have other "negative factors" in your application.
Getting Insurance Before The Interview
If an applicant does not have health insurance at the time they submit their application, they can still get coverage and present it at their interview to decrease the chance that their application will be denied. This can give applicants more time to find an insurance type that is right for them! However, if they still do not have insurance at the time of their interview, it could increase the chances of their application being denied.
Finding Health Insurance Without a Social Security Number (SNN)
Often, individuals find it difficult to find Health Insurance while they are waiting to be assigned a Social Security Number (SSN). While it is more difficult to get covered without a SSN, it is not impossible! There are a few options available.
First, as mentioned above, individuals can file without having insurance and find coverage before their interview. For applicants waiting on a SSN, there is a chance that it could arrive before their interview, giving them the chance to more easily find a health care provider but still be able to provide evidence of coverage by their interview.
Second, applicants can get visitors insurance to serve as their health insurance while they wait to be given an SSN number. It's important to note, however, that visitors insurance must be valid for a term of at least 364 days. Additionally, visitor insurance acts more like short-term health insurance in that it is catastrophic coverage. This means that it usually only covers emergency medical procedures. If you have any pre-existing medical conditions, this may not be the option for you.
Third, some health plans exist that do not require a SSN number. They are difficult to find, but they are a viable option.
Lastly, in cases when an applicant is unable to get added to their spouse's insurance due to the absence of an SSN, they can include a written statement with their application indicating their plans to be added to their spouse's plan when they receive their SSN.
Financial Alternative
An alternative option if one does not have health insurance would be to provide sufficient evidence that they have the necessary funds to pay for any medical needs without health insurance. This would be a more difficult alternative for any applicant with pre-existing medical conditions that could incur high fees.
What's Next?
The form I-944 asks for a lot of information and requires a lot of documentation and this can add to the stress of the immigration process.
At SimpleCitizen, we handle many of these cases daily and know how to best prepare an application. Our team of experts, along with our partner immigration law firms can ensure that your application is well taken care of. Sign up today to start your green card application.