Updated: Feb. 24, 2020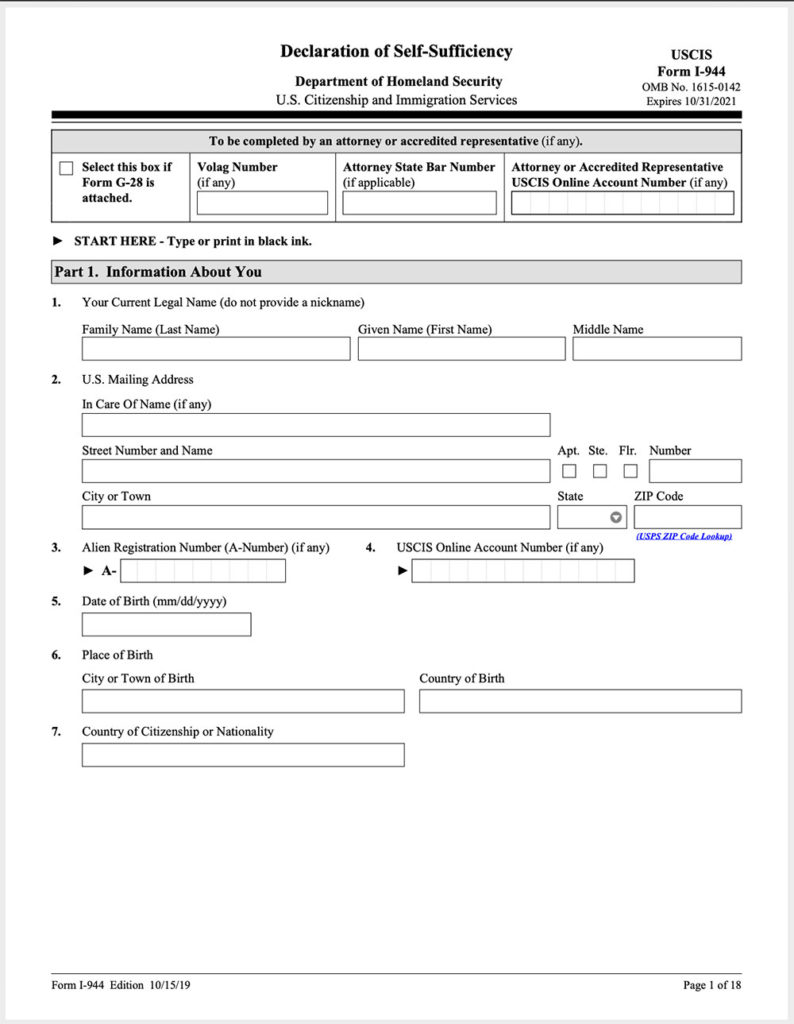 What is this form?
The Form I-944 is used by USCIS to determine if applicants are likely to become a public charge.
What's public charge?
Public charge refers to individuals who are dependent on government programs such as cash assistance, food stamps, etc. USCIS may regard an applicant "inadmissible" if they believe the applicant is likely to become a public charge.
Who needs to complete this form?
The new public charge law only applies to those applying for a permanent residence (green card) in the United States through a family member with Form I-485, those who are applying for certain temporary visas abroad, or people applying for an immigrant visa at a consulate abroad based on a family petition.
Many people are not affected by public charge rules, including people applying for other types of immigration status, most current permanent residents, and people who do not plan to apply for any immigration benefits.
Other important details
There is no filing fee for submitting the Form I-944.
All applications prepared with SimpleCitizen will have Form I-944 included.
Form Links
Form I-944 USCIS Link
Form I-944 Download
Form I-944 Instructions
Need help?
If you have questions about public charge or the Form I-944, please reach out to our support team. We're happy to help with your immigration application.