Here at SimpleCitizen we provide immigrants with tools and expertise in order to make your status goals here achievable. Of course there many organizations that recognize the value of welcoming those that share the American dream. In order to give you the necessary tools to accomplish you goals, here are descriptions of nonprofits that have proven results in facilitating a better experience for immigrants of America.
In no particular order…
Refugees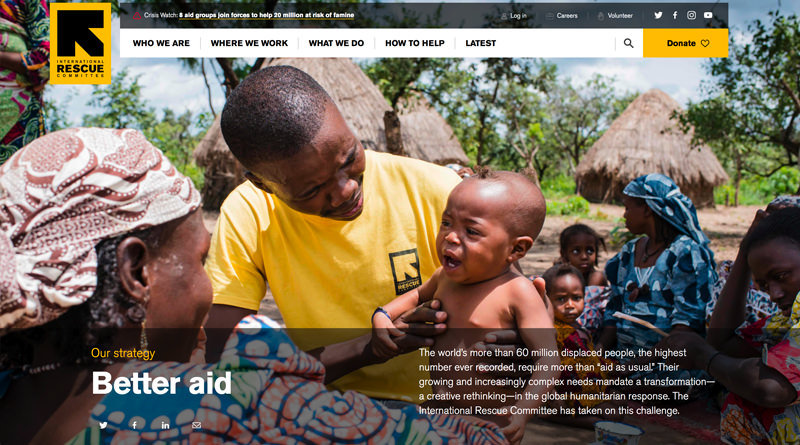 The IRC works all around the world with a wide variety of issues, in the United States alone the IRC helped resettle 13,400 refugees in 2016. They have a very holistic approach to resettlement, primarily focused on immigrants that are fleeing a crisis. The IRC was started 80 years ago by Albert Einstein, whose genius seems to have penetrated the organization to this day. Fast Company claims that "…none that can rival its ability to help refugees and displaced people at every stage, from emergency response to resettlement…" 
With such a wide variety of help across the entire nation, the IRC is one of the top resources for refugees. You can get the contact info of branches all over the world here. It'd be impossible to go over all the services they offer in this article, but you can take a look at what they do in Education, Health, Economic Wellbeing, Empowerment, Safety and Gender equality on their website. Did we mention they have a very holistic approach? And if you want to join the cause, they also have a variety of volunteer and internship opportunities. 
Deportation
For those threatened by deportation it can feel like such a life-changing event is completely out of your hands. Both United We Dream and Families for Freedom are committed to giving immigrants the tools to empower those in the face of deportation.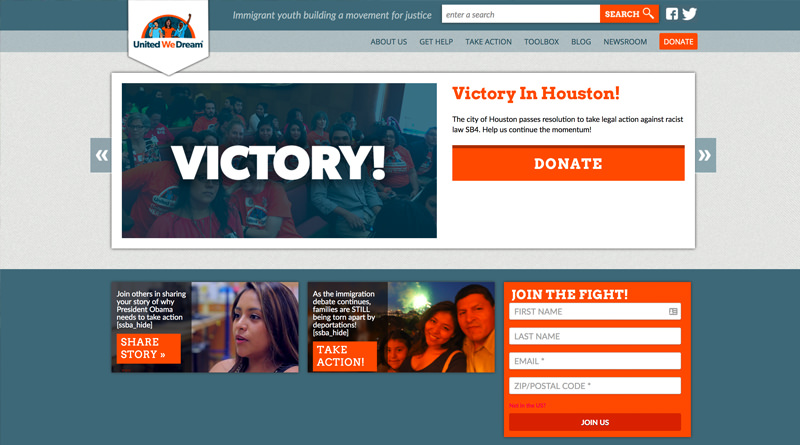 Over 100,000 immigrant youth and allies. Fifty-five affiliate organizations. Twenty-six states. Oh, and its a youth-led organization. United We Dream has a huge network that they use to run immigrant-related political campaigns like stopping deportations and access to higher education. They have even branched into the "intersection of queer and immigrant rights." If any of these issues are relevant to you, then you can Get Help! You can also find a local group to participate in here. 
Whether there is a local group near you or not, United We Dream has provided a Toolkit to help immigrants all over America. Their website includes an ICE activity reporting hotline as well as Deportation Defense Cards that you can download in multiple languages. They recommend that if you feel threatened by deportation to keep the card with you at all times.
Families for Freedom – "As long as deportations and unjust immigration policies continue we will continue to fight to keep our families together"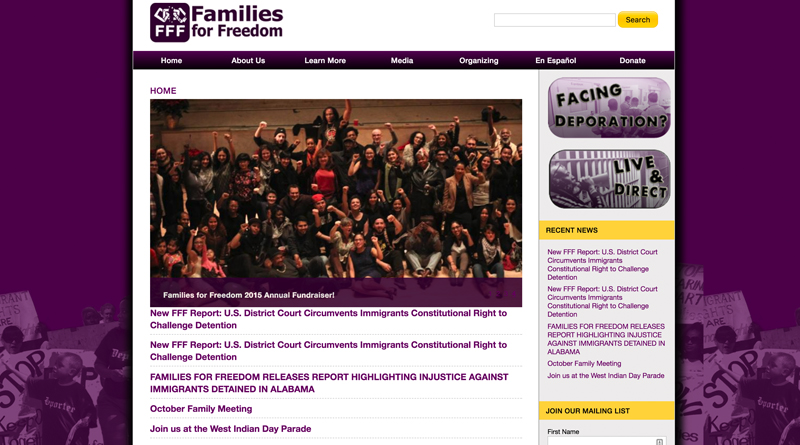 FFF started in response to the persecution to the often unmentioned victims of 9/11, when the wave of fear that followed one of America's greatest tragedies became directed to innocent Arabs and Muslims. FFF started with three families in a small apartment, you can read their powerful story on their The History of Families for Freedom page. Although initially FFF was focused on helping Arabs and Muslims, they have since expanded their net to include all immigrants. Like United We Dream, FFF has resources for understanding deportation threats, how to behave when your are threatened by deportation, understanding your rights, and a deportation hotline as well.
Both of these nonprofits are a powerful example of grassroots mobility and the power that average people with with a unified cause. If you feel threatened by deportation, start becoming familiar with their tools today.
Community Resources and Integration
Moving into new communities as an immigrant is full of challenges. Welcoming America and the U.S. Committee for Refugees and Immigrants use their vast network to support immigrants and the organizations that want to greet them in America.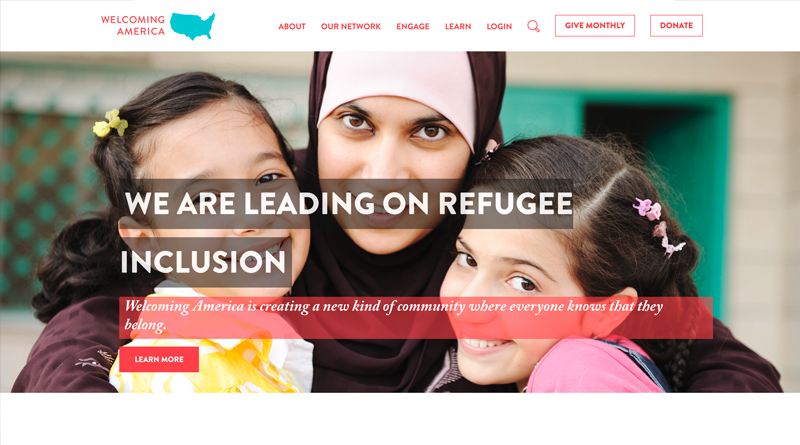 Welcoming America began after founder David Lubelli's method for transforming the community mindset in Nashville began being copied other parts of the country. After realizing the potential of the the strategy he had implemented, David first went to Harvard for a year to study policy and social psychology, and to perfect his method. Then came Welcoming America, a platform to make the communities more "fertile" for welcoming immigrants. David recently got the Charles Bronfman Prize, and you can be rest assured any organization found on their Network Map will have been trained to fully support your integration in the community.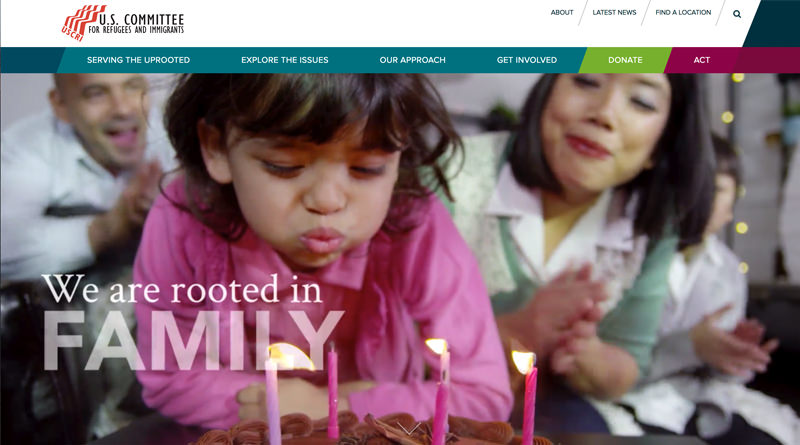 Founded in 1911, the U.S. Committee for Refugees and Immigrants has deep roots in watching over vulnerable immigrant communities. Their rich history and commitment to providing homes for the needy has made them a leader in determining what needs to be facilitated to help immigrants be successful in America. This makes both the Committee's own offices and their partners a trusted resource.  For the four offices in New York, Iowa, Virginia, and North Carolina, some of the services they provide include:
Naturalization
Asylum
Special Immigrant Juvenile Status (SIJS)
Family-based Immigration Petitions/Applications
Adjustment of Status Applications
Work Authorization
Green Card Renewal Applications
Self-Petitions for Battered Spouses and Children (VAWA)
Temporary Protected Status (TPS)
T Visa (victims of human trafficking)
U Visa (victims of crime)
Removal of Conditions to Permanent Resident Status
Removal Proceedings
Of course their network of 97 partner organizations is another valuable asset. You can view their agency map here.
Immigrant Rights
American Immigration Council – Honoring our Immigrant Past, Shaping our Immigrant Future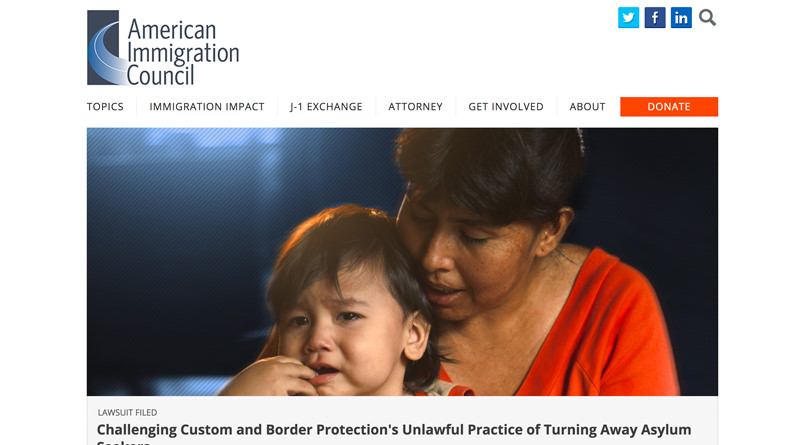 Hopefully you will never need the American Immigration Council's direct services. As one of the heavy hitters among immigration litigation, they deal in the most critical immigration cases that shapes how the country interprets immigration law. In fact, they are so important that they will never resort to shortening their name in an acronym, instead referring to themselves as "the Council." 
The Council has done a lot of good for the rights of immigrants. They are a nationwide fearless defender of fair interpretation of the law. When government agencies neglect or oppose their duty to uphold immigrant rights, the council will not hold back punches. You can read a Washington Post article about the Council's law suit against top U.S. officials including Homeland Security Secretary John F. Kelly here. In a time where the norms of government are being disrupted left and right, the American Immigration Council serves as a nonpartisan advocate for respect and accountability in immigration law.
In addition, the Council provides of valuable research to inform the public with their website http://immigrationimpact.com. It's a great resource for staying up-to-date on immigration news and developing issues. In their own words "The Council is a national leader in challenging the myths and misinformation that too often dominate the political and public debate around immigration." Finally, the Council has an Exchange Visitor Program which utilizes the J Visa sponsorship to enhance and promote cultural exchange.
Benefits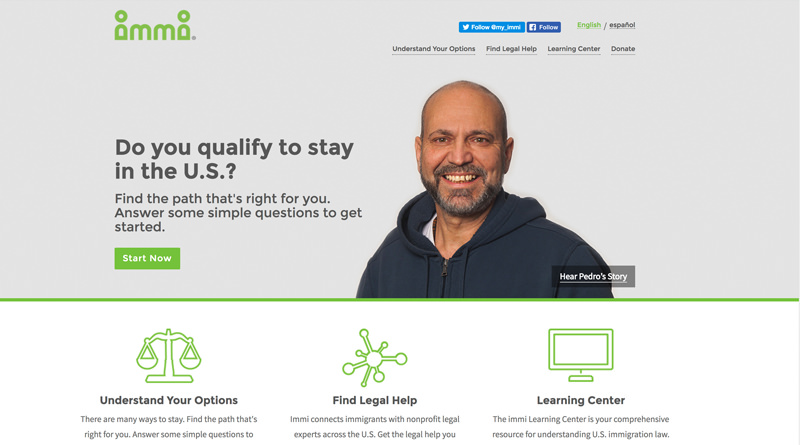 Little know secret, being informed about your immigration options is complicated.
Ok maybe that's not a secret, and maybe it doesn't have to be complicated.
Immi's somewhat clunky slogan tells you exactly what they do. However, their online screening tool is more like the name of this innovative nonprofit – user-friendly and techy. Immi's online screening tool allows immigrants to easily gain a better understanding of their legal options. After completing the survey, your results are sent to your phone or email. Imagine, 1.5 million undocumented immigrants having access to a tool that explains what benefits they are personally eligible for.
In addition, despite being less than a year old, Immi's has one of the best immigration Learning Centers and Legal Help directories, both powered by the vast data and experience of its two parent organizations: Immigration Advocate Network and probono.net. These two organizations have partnered before on several projects, and their past working relationship allowed them to respond with serendipitous timing to the sense of urgency catalyzed by American political rhetoric.
Local organizations can be found by Immi's Legal Help tool, which provides a user-friendly search engine to find helpful organizations nearby, primarily with legal help. In addition to filtering by location, you can also narrow your search by organizations that provide the specific services you need (including non-legal), populations served and other relevant criteria. Rest assured, all non-profits found at Immi have been recognized by the Board of Immigration Appeals (BIA), or at least have staff that are included in their directory.
Honorable Mentions
HAIS has study guides for citizen test available and subtitled prep videos in six languages: Arabic Nepali, Serbo-Crotiaon/Bosnian, Somali, Spanish, Vietnamese
A unique combination of free direct services, impact litigation, policy reform, and public education at local, state, and national levels.
They work with skilled immigrants to find employment in the United States
This organization upholds immigrant child rights, they have a referral function on their page if you know of an immgrant child that could use their services