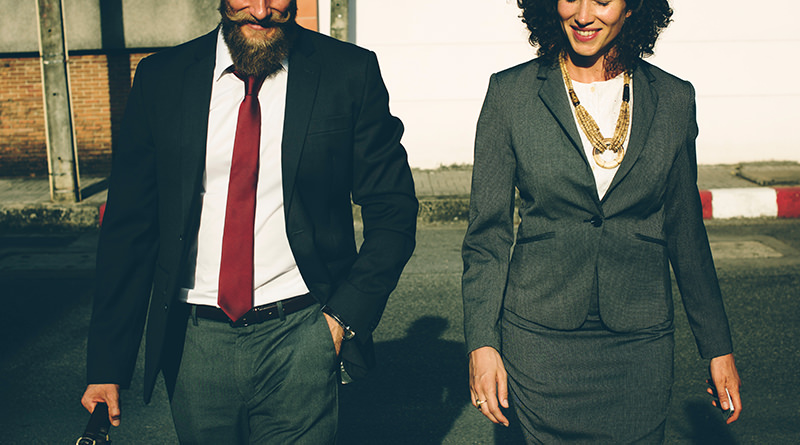 In polls, Americans and immigrants alike overwhelmingly cite economic opportunities as the number one reason people choose to immigrate to the United States (74%).  About half of Americans believe that once immigrants are here, their talents, experiences and hard work strengthen our nation and in particular improve food, music, and the arts while around a quarter of Americans say they have a friend or relative who has recently immigrated to the U.S.  While many can agree that immigrants have the potential to add economic, cultural, and social value to a place, some U.S. cities have gone as far as declare that immigrants are "imperative" to their continued growth and success.
It is no secret that both our nation's demographics and economic mainstays are changing.  More and more baby boomers continue to retire and less and less babies are being born, so it naturally follows that the native-born American workforce is shrinking.  Globalization has taken a toll on domestic manufacturing companies, something that American metropolitan areas have been tied to in the past.  Those deft enough to notice these changes and recognize their consequences are making plans to adapt and are turning to immigrants for the answer.
According to a report by the American Immigration Council, "Cities and regions looking to stem population decline and stimulate economic growth are seeking to attract immigrants and encourage immigrant entrepreneurship. Immigrants play an important role in establishing "main street" businesses (retail, accommodation and food services, and neighborhood services), which are important for generating neighborhood-level economic growth and revitalization."  The numbers support this claim with immigrants making up about 13 percent of the country's total population, 16 percent of the labor force, 18 percent of business owners, and a whopping 28 percent of "main street" business owners nationally. 
After recognizing that immigrants run the majority of shops in the "Little Village", with the second highest business tax revenues in the city, Chicago, Illinois decided to embrace this entrepreneurial vibrancy with their "New Americans Plan".  With the tagline, "Chicago Welcomes the World", this plan espouses the goal of making Chicago the most immigrant-friendly city in the world. An advisory committee made up of 50 business, academic, civic, philanthropic, community and immigrant advocacy leaders meet regularly to develop immigrant-friendly strategies and ensure Chicago's status as a "vibrant and welcoming international city". Initiatives from this committee range from the creation of a small business incubator and the promotion of tourism in immigrant neighborhoods to parent engagement centers and city employee cultural sensitivity training.  
Around the same time, Dayton, Ohio launched  the "Welcome Dayton" plan involving over 100 members of the community which states, "communities across America are at a crossroad: to welcome and integrate new residents and help them on a path to citizenship, or to allow old stereotypes, fears and misconceptions to hinder future success."  In order to capitalize on the economic potential in its immigrant-dense neighborhoods, Dayton community leaders provide education to all potential entrepreneurs about the many local services that are available to help make their ideas a reality. 
In Nashville, Tennessee which is considered to be a relatively new immigrant destination, nonprofits and community-based organizations such as Tennessee Immigrant and Refugee Rights Coalition (TIRRC) and Conexión Américas have led the way in the promotion of immigrant entrepreneurship.  The city has focused on three inter-dependent areas of integration: social, economic, and civic. Nashville has even established the Mayor's New Americans Advisory Council and the Mayor's Office of New Americans (MONA) with a goal to give "New Americans the tools they need to access economic and educational opportunities—to the benefit of all Nashvillians."
A fourth and more recent example took place last year, when Salt Lake City Mayor Ben McAdams and Salt Lake City Chamber President Lane Beattie announced the "New Americans Task Force", aimed to welcome and encourage foreign-born entrepreneurs in the state of Utah. According to Mayor McAdams, "Welcoming people here is not only the compassionate thing to do for our community, but it also brings resiliency and vibrancy to our economy. We all know that our country, and especially our state, is growing rapidly. It turns out that much of that growth is due to a jump in the percentage of residents who were foreign-born. They are adding to our strong economy."  This bold move to reshape local business and government policy makes sense knowing that immigrants contributed $8 billion to Salt Lake County in 2014 alone.  
The Queen of Alterations
One woman, who immigrated to Bountiful, Utah, just north of Salt Lake City, from the Philippines at age 32, felt welcomed and encouraged by her community to follow her dream and run a business as a seamstress.  
Ever since she was a little girl, Leilani Drumm loved to sew.  "As a kid, I would find paper and cut out a little dress.  I ended up getting a degree in accounting but all I really wanted to do was sew."   When Leilani followed her new husband to his military base in Utah, she held jobs at a variety of places, including the military base and later a factory and a department store.  When Leilani's husband sustained a back injury and was forced to change careers, money became very tight.  As Leilani put it, " At first I had nothing here – life was really hard."  Things changed when Leilani's friend, a recent immigrant from Japan, told her about the alteration business she'd started.  Leilani was confident in her skills because she knew she could do more than just small alterations, she was a dressmaker.  That friend went on to encourage Leilani in a conversation that she refers to as a stepping stone,  "She really helped me get out of my shell."  Shortly before her idea became a reality, Leilani found out that she was pregnant. "I call her my lucky baby. I got pregnant, then I got the business, and that was the start of everything!"  That was almost 19 years ago.  "Now my daughter is going to college and I am able to support her with my same business and it's such a blessing." 
Leilani has largely felt comfortable and welcomed in her community.  The people, she says, are what she likes the best about living in America. "They're all just really nice.  If I ever have a problem here I know they will help me right away because they know me already."  That same kindness is what seems to be the key to her shop's success.  "To start a business, first of all, you need to be friendly! A lot of the people keep coming back and they tell me not to go anywhere – they like me a lot."  Leilani is not exaggerating, either. Many of her customers bring business from across county lines and some even travel from out of state.  In a business that mostly gains customers through word of mouth, connection is crucial.  Leilani feels it's important to try and relate to the challenges her customers are having.  "Most of my customers have troubles in their life and sometimes they're depressed about something. I tell them they can just come to my shop one day and we can talk about it.  Sometimes I will even take them to lunch.  I try to help them with their feelings.  I really do listen and I think that's the best way to be connected to people."  Policemen or veterans are especially welcome at Leilani's with a special rate. She also tries to give discounts in a situation where she can tell money is tight because she says she "understands their feelings". 
Of course working with people all day isn't always easy. "I really like my job but it can be stressful with all the wedding dresses and before prom. There's always one customer out of a hundred each year that's really hard to deal with. But usually my customers are really thankful and seeing them really happy with the work I did, is payment enough. When I see my wedding dresses from start to finish, I really am so happy and proud that I can do that for people."  It's not just Leilani's personal skills that keep her customers returning, but the quality of her work.  Most of her competitors only do little alterations that don't last very long. "There's a cleaner near the post office and they even bring their work to me because they know I just want to do the job right!", she laughs and adds, "I don't think they know how to sew…" 
Leilani's advice to new entrepreneurs is trite but true, "You have to work really hard. Just go, go, go, until you get what you want. Trust in yourself and in your abilities.  Don't think negative things, only positive things. Don't be afraid. The more you walk forward and do hard things, I think you can make it." Just listening to Leilani makes it clear that it doesn't hurt to love what you're doing, either. "As long as you are happy with what you are doing, you will be successful. If you're new here, follow your dream! Go forward. Find what's good for you and don't stop." Leilani is clearly speaking from experience of the past two decades being a labor of love as she concludes after a brief moment of reflection, "I think this is my dream." 
A Legacy of Entrepreneurship
Hugo grew up on a little ranch in Matatenas Vallecillo, Nuevo León, Mexico, about an hour south of the Laredo Texas border.  As a nine year old, Hugo lost his father and had to drop out of school to help support his family and newly single mother.  As an eighteen year old, with very broken English and only a 2nd grade education, Hugo decided to immigrate to the United States.  Hugo went where the work was, which led him to Michigan, both North and South Dakota – pretty much every state where people were picking.  He eventually landed in Richgrove, California to pick grapes where he would meet and marry his Wasco-native wife, Mary.  
Hugo was a quick learner and a hard worker and soon became a foreman for local farm labor contractor, Bob Fortune. He was Bob's loyal employee for years and years, until one day, seemingly without warning, Hugo was let go. At the age of 47 with a mortgage and three young kids at home, Hugo knew he had to figure things out and fast.  Mary told her husband that he needed to start his own business and simply go to the farmers and tell them he would bring the crews from now on. Thinking they had no money and knowing the risks, Hugo was understandably very scared but his dear wife wasn't ready to give up. Unbeknownst to Hugo, she had secretly saved $10,000 for such a time as this. With the encouragement of his strong and loving partner, he approached each farmer individually and asked for their business. His reputation as a man with a tireless work ethic served him well and farmer after farmer agreed to pay him. It was never Hugo's dream to start his own business, but he felt like it was his only choice and he rose to the challenge. Night after night, Mary and Hugo would return from the fields to go over all the paperwork and make sure the numbers were right.  Hugo didn't know accounting but he was naturally good with numbers. Mary only had a 10th grade education. But together, they figured it out and eventually did well enough where they could hire bookkeepers to keep track of everything. They may not have known pricing strategies or cash flow statements but they knew exactly how many boxes of harvest per row it takes to fill a bin to the brim.  They may not have known business but they knew their business and that was enough. Enough to gross over $10 million a year and oversee up to 350 employees at any given time. Much like his teams in the vineyards, Hugo continued to meticulously prune and craft his business for over 36 years. At 83, Hugo passed away, having truly worked every day up until the very end of his life.
Mary is now retired but the business has stayed in the family, under the direction their son, Roel. For two people who never "meant" to be entrepreneurs, they have set quite the pattern for their three children, who have started and owned four different successful businesses at various points in time. One of their children, Victor, attributes this to the fact that "We're pretty independent people. A big part of it is probably that we don't like other people telling us what to do. We like the challenge of starting something from nothing and trying to grow it." A challenge that seems in many ways even more daunting for the previous generation. "I can't imagine going to another country and trying to start a new business while trying to take care of my family." Victor speaks honestly, clearly in awe of what his parents were able to achieve.  He continues, "My dad never talked to us about 'business'.  But what we've learned most from watching my parents is work ethic – how to spend your time wisely and earn a living.  They grew up so poor and when they saw that they could do better, they never wanted that to go away – they just wanted to work. And that's what they did." As an uneducated immigrant who struggled with English his entire life, Hugo often felt different from the community in which he lived and worked.  Although Victor never felt that same isolation, he noticed it in his father and saw how ownership of a business affected Hugo in more than just economic ways. "I think it took my dad quite a long time to adjust…It probably wasn't until he was successful in his business that he started to feel comfortable with who he was in America."
He noted yet another benefit was the great sense of love and unity between his parents. "Starting the business was tough on their marriage of course, but they got through it together and my mom always loved and supported my dad until the day he passed." In an attempt to summarize these impactful memories and experiences into a digestible moral of sorts, Victor repeats a similar theme to Leilani. "Anything you want in life, you can make it happen.  You just have to visualize it, and go after it.  I know a lot people worry about how they are going to pay the bills – that story was my dad.  But he found a way, he and my mom.  I think the most important part of this was my mom.  If it wasn't for her telling him he could do it, he would have never done it.  I think that's true in life, when you have a good partner, you can make anything happen."
Individuals who are living in communities with immigrants are 36% more likely to feel positively about immigrants than those who say there are no immigrants living in their community.  This seems intuitive enough, doesn't it? Familiarity tends to increase understanding. When these immigrants are our neighbors, our friends, our brother-in-laws, our florists, we are more prone to recognize their strengths and celebrate their successes.  We are more prone to reap the benefits of diversity if they are nearby- if we are grabbing a delicious gyro on our commute home from work or if we are looking forward to the traditional dance and music shows at the Asian festival on the weekend.  Viewing the one million plus newcomers each year as a lump sum, as opposed to widely diverse individuals with widely diverse backgrounds, interests, and aptitudes, leads to both misunderstandings and misrepresentations of the situation at hand.  Perhaps the best way to change the perception of immigrants as burdens to that of important contributors is to remove the plural and let each person share their own story.