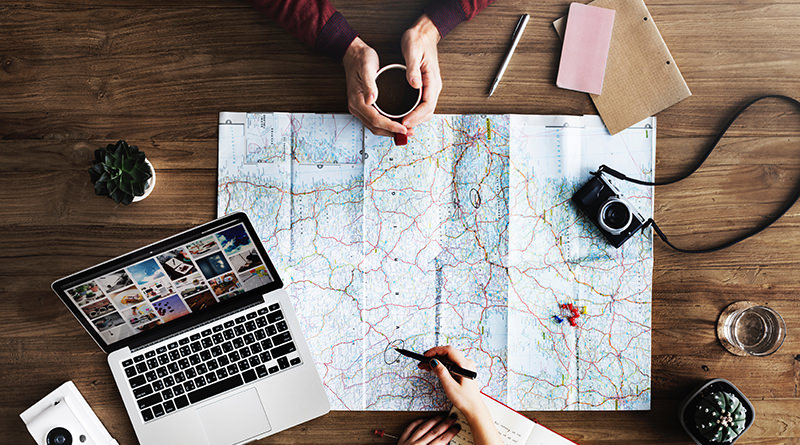 As the United States tightens its borders, many individuals hoping to build a new life in a fresh country are considering alternatives. While the States remains far and away the most popular immigration destination in the world, there are many countries that can improve quality of life for immigrants that also boast liberal immigration policies. Several European nations offer a wealth of opportunities for newcomers, but options span the globe, from Canada to Australia. Below is a list of the top 10 places to immigrate outside of the United States.
In 2016, HSBC assembled its annual Expat Explorer Report that surveyed nearly 27,000 expats from 190 countries and territories. The analysis offers helpful insight into the quality of life, education and economic opportunity offered in a range of countries. We've laid out ten destinations, from pristine swaths of nature to booming metropolises, with liberal immigration policies that excel in improving quality of life. Whatever fulfillment you're seeking in your new home, there is a destination that can help you achieve it.  
10. Immigrating to Bahrain
Thanks to its strong economy and ample employment opportunities, the small kingdom of Bahrain can be a hospitable place for immigrants. 60% of respondents in the HSBC survey report a higher quality of life since relocating to Bahrain. Set on an archipelago of islands off the coast of Saudi Arabia and Qatar, the kingdom brims with culture, from archaeological sites to modern-day bazaars. While the steamy Middle Eastern temperatures may take some getting used to, English is widely spoken and the local people are supremely hospitable. In fact, the country ranked first for ease of making friends in the Expat Explorer Report. Bahrain is an Islamic country, so it is respectful to dress modestly and avoid alcohol in public.
9. Immigrating to Norway
This Nordic nation was just named the happiest country on earth by the 2017 World Happiness Report. As for the HSBC Expat Explorer survey, 64% of respondents cite a higher quality of life than they experienced back home. Norway provides excellent social benefits to its residents, including free university education, health insurance and childcare benefits. It also prides itself on its dedication to gender equality, with one of the world's most equal societies for men and women. The country is full of natural splendor, with stunning fjords, epic glaciers and the northern lights setting the sky aglow from September to March. Oslo, the capital city, is known for its design-forward architecture, world-class museums and friendly, laid-back attitude. 
8. Immigrating to Germany
With one of the most powerful economies in the EU, Germany is a popular and welcoming country for immigrants. 65% of respondents in the HSBC Expat Explorer Report say their overall quality has improved since moving to Germany. Adapting to German culture is typically quite manageable to newcomers – unless you're often late, that is. Germans are known for being prompt and precise, and the rules are made to be followed. That's not to say Germans are always buttoned up: there is fun to be had in a wealth of livable cities and villages. Whether you're drawn to cutting-edge Berlin, traditional Munich or multicultural Hamburg, options abound. History is omnipresent in Germany, from the medieval castles that top country hills to the remnants of the Berlin Wall that stand in the city center. But modern-day Germany is sure to capture you, with a booming arts scene and a creative start-up vibe.
7. Immigrating to Sweden
Sweden is home to a bounty of natural wonders, from ancient forests to an archipelago of islands just off the capital city of Stockholm. What's more, locals take full advantage of the wilderness outside their doors. Hiking, boating and biking are all typical Swedish pastimes. 66% of respondents in the HSBC survey claimed that their quality life improved since relocating to Sweden. What's more, the country earned the top spot as the best destination for expat families. 75% of respondents claim that childcare is better in Sweden, and 69% assert that their children's general health has improved since relocating. Often touted as the most open country in the world, Sweden has a very liberal immigration policy, warmly welcoming immigrants from around the world.
6. Immigrating to Singapore
Southeast Asia's most gleaming metropolis, Singapore is home to pristine public spaces, shining shopping malls and public transportation that runs like clockwork. Amidst all the modernity, however, there is local life to be found. Hawker centers cook up cuisine from all corners of Asia, and temples lie on sleepy side streets away from the skyscrapers. Singapore is an international city, with immigrants comprising 26.9% of the population and a significant portion of the workforce. The HSBC survey cites that 66% of respondents feel that their quality of life has improved since moving to Singapore. Thanks to the strong economy, 62% in the survey claim to be making more money than they would have back home. Immigration policies are still quite liberal, though some political parties are looking to tighten borders in the future. 
5. Immigrating to Canada
Canada is a present-day paragon of freedom with liberal social policies and a strong, free economy. Canada's immigration policies are some of the most open you'll find. For the past decade, Canada has offered residency to about 200,000 refugees and immigrants annually. No matter the weather, Canadians are drawn outdoors. Many spend the summer months hiking or camping and the winter months skiing the slopes and skating on frozen lakes. While the majority of the country is English-speaking, French speakers may decide to settle in Quebec, where French is the first language. 68% of respondents in the HSBC survey say their quality of life is better in Canada than it was in their home country. What's more, Canada is also one of the most welcoming countries in the world, accepting people of all races, faiths and sexual orientations. 69% of respondents found Canada more welcoming than their home country.
4. Immigrating to Austria
Austria is a cultural powerhouse and epicenter of the arts. The cosmopolitan capital of Vienna is home to a world-class opera house, fine museums and cultured cafes. Venture outside the city and you'll be rewarded with spectacular Alpine vistas with quaint hamlets around every hairpin turn. It helps to speak some German, particularly in the countryside, but English can carry you through in the cities. Austria also boasts one of the strongest economies in the EU. 68% of those surveyed claimed a higher quality of life in Austria than back home. Austria's immigration policies have hardened in recent years in response to the European migrant crisis, but the policies are quite liberal for so-called "qualified workers."
3. Immigrating to Czech Republic
The Czech Republic is one of Europe's most popular places for immigrants to settle. Prague, its 500-year-old cobblestoned capital, is a fascinating convergence of new and old, with spectacular Gothic architecture, a famous castle and many convivial pubs that serve what some consider the best beer on earth – Pilsner was invented here, after all. Outside the city, the Czech hills are home to awe-inspiring castles, local folk festivals and a rich cultural heritage. Many immigrants settle in Brno, the second-largest city in the Czech Republic and a lively university town with charming heritage architecture. English and German are widely spoken, so learning fluent Czech isn't essential. 69% of respondents in the survey enjoy a higher quality of life in the Czech Republic than they did at home. For families, 64% said the quality of education is better here as well.
2. Immigrating to New Zealand
New Zealand is filled with sweeping landscapes that feature in films, raucous rugby matches that ignite passions and famously friendly, English-speaking locals. Nearly a third of all Kiwis make their home in Auckland, a sprawling city just a stone's throw from a bevy of natural wonders. Wellington, the nation's much smaller capital, is an artsy city on a harbour, with eclectic cultural offerings and ample sea views. Surfers, hikers and culture hounds will all find their place here. While the country is beginning to tighten restrictions on working visas to prioritize New Zealanders, its immigration policy is still quite liberal. An impressive 73% of respondents report a higher quality of life in New Zealand. Immigrants find it easy to settle in here, as arranging finances, enrolling in schools and buying property are relatively simple.
1. Immigrating to Switzerland
Switzerland is known around the world for its sweeping vistas, charming ski chalets and trains that run like clockwork. While these characteristics are true, Switzerland is also a wonderfully diverse country, home to a range of cities, four national languages and ample employment opportunities to suit all sorts. If an urban hub appeals, there's buzzing Zurich and Basel. Those seeking a lakeside locale can settle in Geneva or Lausanne. For scenic splendor, charming Alpine towns abound. The languages of Switzerland are German, French and Italian, with English being widely spoken as well. In the HSBC survey, the country ranked first for quality of life, with a remarkable 75% of respondents citing an improvement. The immigration policy here can be stricter than that of its neighboring EU countries, but Switzerland encourages immigration as an essential element of its workforce. Roughly a quarter of Switzerland's population is foreign-born, and local people are known to be welcoming. The video below, which is from the Swiss government, outlines what is takes to become a Swiss citizen. Best of luck!