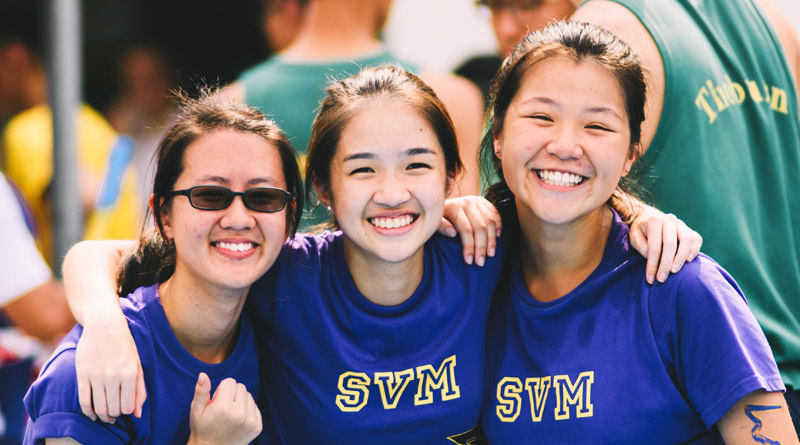 1. Track Your Status
USCIS Case Status Checker Tool
Keep track of your status and requirements. Make sure you know all the rules about your legal status—many international students have gotten in trouble over simple things, like taking too few credits in a semester or starting the wrong kind of job. As long as you have a clear understanding of what you should and should not do, you will be fine. The U.S. State Department's website educationusa.state.gov offers excellent resources to help you understand the ins and outs of studying in the U.S.
2. International Student Services
National Universities With a Strong International Student Presence
Find the international student services office at your school. If you haven't discovered your school's office dedicated to assisting international students, do it as soon as you can. These offices can answer your questions on your legal status, familiarize you with the school's culture, and invite you to events specially directed toward international students like you. Campus international student offices can also introduce you to other international students who are having similar experiences as you. There are plenty of people who have gone through exactly what you are going through now and can give you tried-and-true advice.
3. Make Connections
How To Make Friends in College or University
Make connections. During college, the people you meet are often just as important as the education you receive. As the saying goes, "It's not about what you know, it's about who you know." The connections you make now can give you a valuable advantage both academically and professionally. Talk to professors during office hours, chat with career and academic advisors, and get to know your neighbors and classmates. Fortunately, you probably won't be the only person on campus hoping to make connections. If you don't have one already, set up a LinkedIn account to help you keep in touch with the people you meet in a professional setting.
4. Stay Positive
Give yourself time to learn. Even if your country of origin is relatively similar to the United States, there will still be a culture shock. There is no need or expectation for you to be perfectly adapted to American life right away. Be observant and try to pick up on American habits and cultural tendencies. If English is a new language to you, be patient with yourself. When talking to professors, don't be afraid to explain any difficulties you are having — you might be surprised how flexible and supportive they can be. You have worked hard just to make it here: don't let yourself get discouraged now.
5. Be prepared for possible discrimination
Dealing with Discrimination at School
Unfortunately, be prepared for possible discrimination. Some people might not like your accent, your customs, or your opinions. As one student from Mexico said, "I wish I knew [before coming to the U.S.] that my English wouldn't be perfect, that I would have an accent and some people would not like it. Discrimination is real, so you just have to learn how to live with it and understand that there is not much you can do besides representing your country the best way you can." If you feel like you are being harassed or are in a hostile environment, contact the appropriate people (depending on the severity and circumstances, this could be the university international office, university administration, or the local police).
6. Find the Right Housing
5 Websites to help you find off-campus housing
Pick the right place to live. Are you interested in living on campus or off campus? There are usually all sorts of different residences for different interests and demographics, including dorms for all sorts of foreign language speakers. Look into the various price ranges, requirements, advantages, and disadvantages of your housing options to find just the right fit for your needs. 
7. Have Some Fun!
11 Fun, Safe, And Completely Legal Ways To Have Fun In College
Enjoy an elective. Even with a tightly scheduled education, you will probably still have time for at least one class that's just for fun. College is a time to explore your interests, so why not get a few credit hours while you are at it? Indulge your passions–jazz history, ceramics, tennis, whatever. You never know – the class you signed up for on a whim could lead you to a life-long passion. You often regret what you don't do more than what you actually do.
8. Join a Club
Join a club or group. Or several. If in the course of taking your elective, you find something you really like, check to see if there is a club for it. Colleges are famous for having tons of fun, odd, delightful, and dynamic clubs. Whether you want to get involved with pressing social issues or just hang out with other students who love unicycle juggling as much as you do, clubs are the perfect outlet for expressing your interests and passions. Watch out for fairs and exhibitions that show off the different clubs. You never know if you might find your new group of best friends in a club.
9. Buy Your Books Online
CampusBooks.com – Buy, Sell, and Rent Textbooks Online
Buy your books online. While college bookstores are convenient and accessible, they are often your most expensive option. Amazon and other online retailers sell the books you need for class much cheaper. Unless your professor says otherwise, used books are almost always perfectly fine for classwork. Additionally, many online retailers (particularly Amazon) offer book rentals, which is an even cheaper option and saves you the headache of having to sell your books back at the end of the term. Just be sure to avoid damaging or marking up the books to the point where the retailers charge you for damages.
10. Get the Right Apps
Laptopmag.com – Best Apps For Students
Get the right apps. Having the right app on your phone can make your college experience much more convenient. If your college has its own app, it can be a valuable resource to keep you in the loop and engaged. See if you can make it onto your campus or local Snap Story on SnapChat, and take a look through Tinder if you are interested in finding a date. Of course, social networking apps are pretty much essential: Facebook and LinkedIn are invaluable tools to help you stay connected and informed.