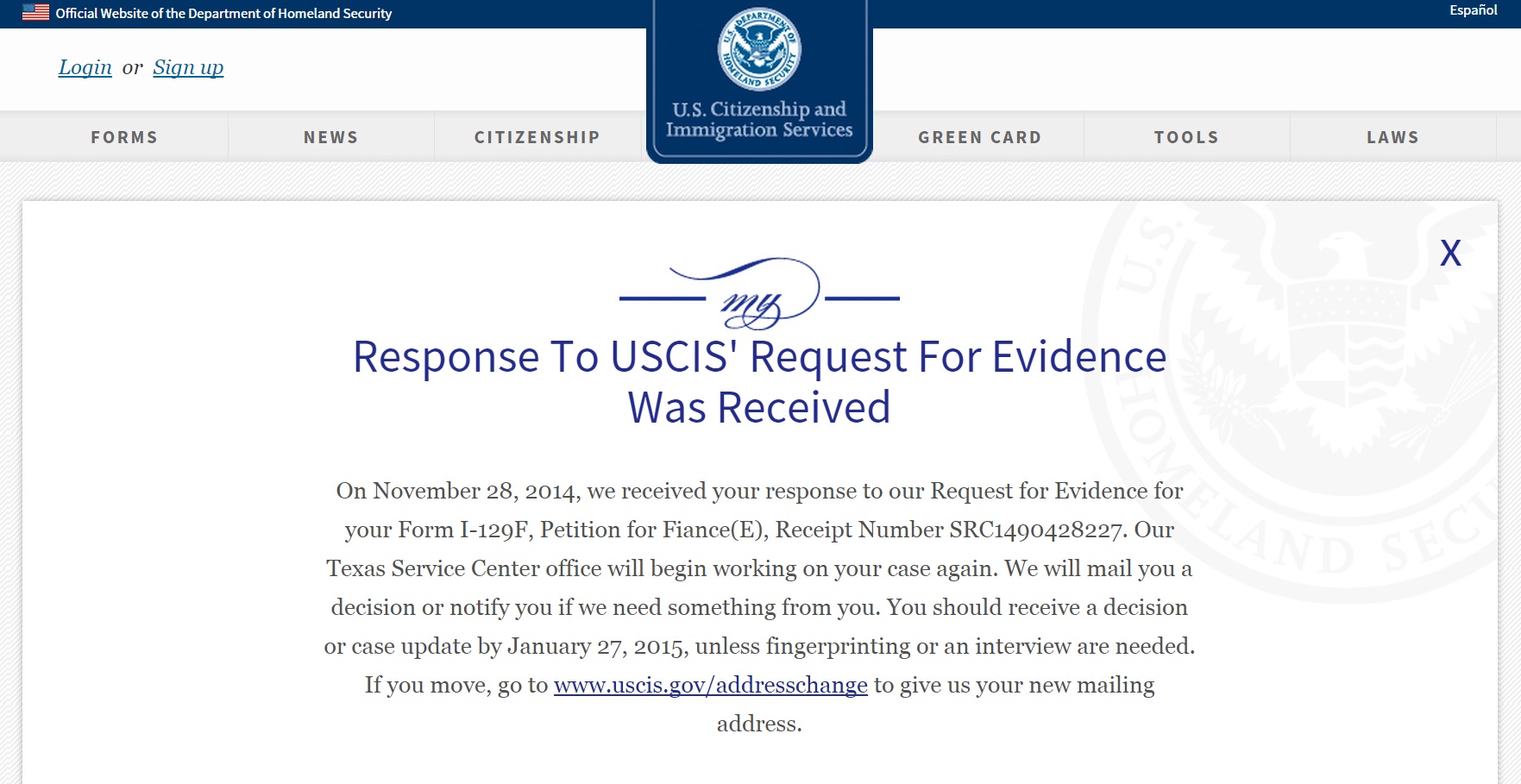 What is a "Request for Evidence?"
What happens if I get a Request for Evidence? Oh no! You got the dreaded Request for Initial Evidence from the USCIS. What does getting a letter of Request for Evidence mean? Does getting the Request for Evidence, or RFE as the lawyers call it, mean that my application is rejected? These are many of the questions that have been racing through your mind since you opened that envelope and read that letter.
What happens if I get a Request for Evidence?
First off, if you do get one of these letters, keep calm and carry on. The RFE is not the beginning of the end for your application. The letter really just means exactly what it says, the USCIS needs a little more information to process your application. The U.S. Citizenship and Immigration services mails out RFEs on a routine basis. Even if the Blue or Yellow letters from the USCIS are routine, they are still very serious and as a result, very stressful.
The most important thing about answering a RFE is the deadline. There will be a timeframe given by the USCIS for you to respond. This timeframe is usually in the first paragraph and usually in BOLD. The typical time to respond that is given is about 87 days. The Request for Initial Evidence for an I-485 or I-130 may say something like, "you must submit the information within 87 days to…". Treat this timeline seriously and do not delay submitting the necessary information or evidence that they are requesting.
When you are getting ready to send in the requested information indicated in the RFE, take care to re-read, then re-re-read, then re-re-re-read the RFE to make sure that you are not missing ANYTHING and following the directions exactly. You most likely will only get one chance to respond. I will repeat that, you most likely will only get one chance to respond. Make sure that you attach a cover letter explaining what you are sending in, why you are sending it in and any other information that might be helpful.
The actual letter received MUST be mailed back to the USCIS. DO NOT send in a copy of the RFE. The RFE also should be attached to the very top of the packet you send in. Make sure that it is the first page and the first thing that the USCIS officer will see when they open your application.
The actual letter received MUST be mailed back to the USCIS. DO NOT send in a copy of the RFE.
The RFE will also include an address for you to send the response packet to. This address is also found in the first paragraph of the RFE letter and usually in BOLD. Make sure that you send the RFE response to this address. It will be different than the original USCIS address that you sent your application to.
You may have received a Notice of Intent to Deny instead of a RFE. As important as it is to work with an immigration attorney to correctly respond to a RFE, a Notice of Intent to Deny almost always should be handled by an experienced immigration attorney. This notice is the US government basically saying that you filled out your application correctly but they recommend that your application should be denied. Your options are few in this situation and you should seek the help of an immigration professional.
Talk to an Immigration Attorney
Immigration issues can be tricky. If you have any questions about your specific Request for Evidence or your immigration case, there are very experienced professionals that can help. Immigration attorneys really know what they are doing and can save you irreversible trouble by seeking their counsel. If you would like to work with the Law Offices of Jacob Sapochnick, please submit a consultation request here. You can also look up a member of your local chapter of the American Immigration Lawyer Association. Here is the link.